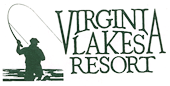 Call or write
for reservations.
Virginia Lakes Resort
HC 62 BOX 1065
BRIDGEPORT CA
93517-9602
760-647-6484 Tel/Fax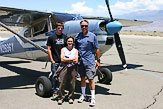 VLR Aerial Slide Show
The Virginia Lakes Basin, Mono County, Ca
Virgina and Trumbull
Lakes 4k

Google Maps View of
Virginia Lakes

NOAA 7 day weather
forecast for VLR Lodge



Elevation 9770' Established 1923



The Heart of the High Sierra


Humboldt-Toiyabe National Forest

News Release
Forest order 04-17-21-13 limits recreation activities on the Bridgeport Ranger District, which is in Mono County. In general, day-use activities such as fishing and hiking are allowed, and established concession-operated campgrounds are open. There is no overnight backpacking and no dispersed camping allowed.


Sierra Nevada Road Trip


By Bob Gaines
Featuring Virginia Lakes
Courtesy of Northwest Fly Fishing
http://www.matchthehatch.com
Notice: Virginia Lakes no longer sells fishing licenses, purchase
on line at wildlife.ca.gov or at your local sporting goods store.