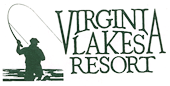 Call or write
for reservations.
Virginia Lakes Resort
HC 62 BOX 1065
BRIDGEPORT CA
93517-9602
760-647-6484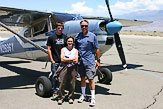 VLR Aerial Slide Show
The Virginia Lakes Basin, Mono County, Ca
Virgina and Trumbull
Lakes 4k

Google Maps View of
Virginia Lakes

NOAA 7 day weather
forecast for VLR Lodge



Elevation 9770' Established 1923



The Heart of the High Sierra



Humboldt-Toiyabe National Forest


EMPLOYMENT
Spend a summer working in the beautiful Eastern Sierra! Virginia Lakes Resort is located at 9727' elevation between Lee Vining and Bridgeport at the end of the Virginia Lakes Road. If you enjoy the outdoors, working hard, hiking, photography, painting, reading or simply fishing the front-country and back-country,
contact us to join our crew this summer.

Click here for details

Virginia Lakes Resort
Background Wallpaper
Sierra Nevada Road Trip


By Bob Gaines
Featuring Virginia Lakes
Courtesy of Northwest Fly Fishing
http://www.matchthehatch.com
Notice: Virginia Lakes no longer sells fishing licenses, purchase
on line at wildlife.ca.gov or at your local sporting goods store.